About us
Handy Crate can cater for all your crate rental needs. With our help you get the best storage options locally. With our prices customers cen get all the help the need moving temporarily storing something.

Our crates are durable and safe.

They stack just nicely on top of each other and they make moving and storing that muck easier.
Come to us to get the best crate hire in the UK - call now and hear out our amazing offers.
Hire Crates now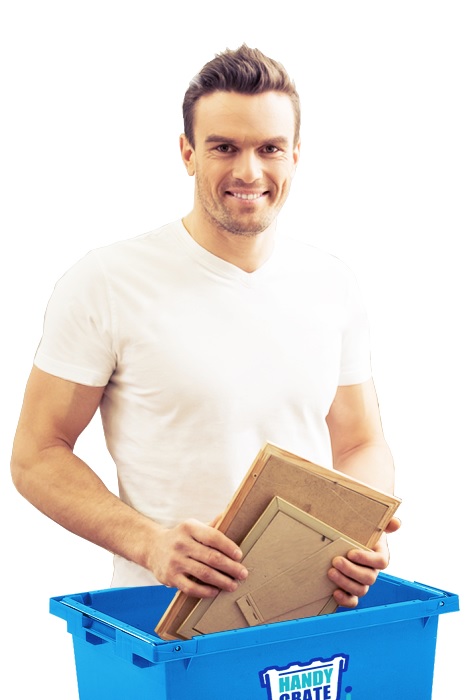 Our mission
We strive to provide the easiest method for moving and storing available in the country.
We want to be considered not just safe choice, but the better option.
We want to be the most approachable company our there and that is why we keep our prices competitive and customer-friendly.
When you come to us, you get quality, you get efficiency, and you get good offers.
All this is a guarantee and we will provide the best crates in the UK whenever and wherever they are needed.
Our commitment to the environment
With so many companies offering all kinds of services, every company tries to be ahead of the game, but never considers the cost. Many companies use things that are bad for the environment and cause pollution. That is not the case with us.
We provide environmentally-friendly solutions catering for your moving and storage needs.
We use only recyclable crates which are send to the local recycling centre as soon as they show signs of decay.
We use safe materials that do not bring pollution to your home.

Our customer satisfaction guarantee
The ultimate goal we seek is 100% customer satisfaction. Whatever we do, we do it with the customer in mind. We want to offer better prices, faster services, and the best crates in the UK at all times and improve our crate hire on a daily basis. We provide timely delivery and guaranteed next day crate hire every time you come to us and ask for our rental options. There is one guarantee we can give and that is: you will not be disappointed with our services, no matter what you seek from us.
Contact us today on 020 3514 0986 to ask any questions you may have or get a free quote.
Hire Crates now